Director – Gaill Blackburn
My husband Bret and I are the AH parents of 23-yr old LP, Britney. We are lifetime members and I have volunteered for LPA in one capacity or another since Britney was 6 months old (including Chapter President & D10 Assistant Director). I have a BS in Business Management from Arizona State University, and an eclectic background consisting of art, graphics, computers, web design, project management, non-profits, and various energy healing methods. I am currently on my 2nd term as LPA D10 Director.
Assistant Director – Mark Trombino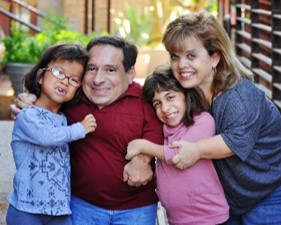 My name is Mark Trombino and I have been a member of the Arizona Chapter of LPA all my life. I work as an Account Manager at Spear Education, which helps dentists be more profitable. I am married to my beautiful wife Carol, and have 2 LP daughters, Priya 17 and Leah 13. In my spare time I love to watch sports, swim, and read. I am excited to be Assistant District Director and welcome your ideas moving forward.
Secretary – Britney Blackburn
I have been a part of LPA since I was 3 months old, am a lifetime member, and have been volunteering for LPA since I was 15. I have served as LPA Valley of the Sun Kid/Tween/Teen coordinator, LPA D10 Tween/Teen Coordinator, and LPA National Young Adult Ambassador/Teen Ambassador. I am currently attending Community College part time and love being around kids. I am very excited to be the LPA D10 Secretary.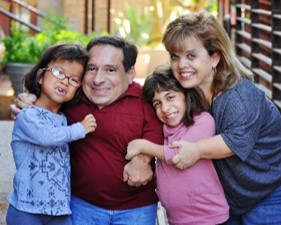 Treasurer – Carol Trombino
I have been a part of LPA for over 15 years. I grew up in Ohio and Michigan, then moved out to California. I graduated with a degree in Liberal Studies from Sonoma State University. I moved to Arizona 9 years ago. My husband Mark and I have two children, Priya – age 17 and Leah – age 13. Along with being the District Treasurer, I am the Co-Parent Coordinator for our chapter. In my spare time, I like to ride my bike, hang out with my family and watch Food Network. I am currently on my 2nd term as LPA D10 Treasurer.